Ordering
Orders may be placed by email or phone.
Enclosed with your order
~ A garment description card, with information about the design and materials
~ Garment care and storage instructions
Payment
Rosebasket accepts PayPal for online payments for all Rosebasket items, major credit cards through PayPal (for unregistered PayPal users) for items less than $1000, personal checks, and money orders. Once an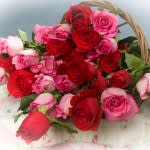 order is placed, an email invoice will be sent with the details of the order, with either a link for online payment through PayPal, or the address to which a personal check or money order may be sent. 75% of the total payment must be received before work on the order begins, with the final 25% due before shipping. Orders are non-returnable and non-refundable. Our goal is your highest satisfaction for garments that will give joy to your family for many generations. If there is any matter of concern regarding your order, please contact us. If there is an error, it will be corrected.
When your order is placed, you will be given an approximate completion date. Periodic phone or email updates will be given on the progress of the work. Up to eight weeks may be required for completion of Christening Gowns, and four weeks for other orders. This turn-around time varies according to the work already in process, and may be shorter than this. You may pay a RUSH fee for 10% of the cost of the item for expedited delivery. Most of the garments photographed on the Rosebasket website are available for immediate purchase; please contact Rosebasket about sizing for these garments.
Shipping
We ship via Royal Mail in England. For expedited shipments and international orders contact us directly.
Contact Information
Phone:
Email: